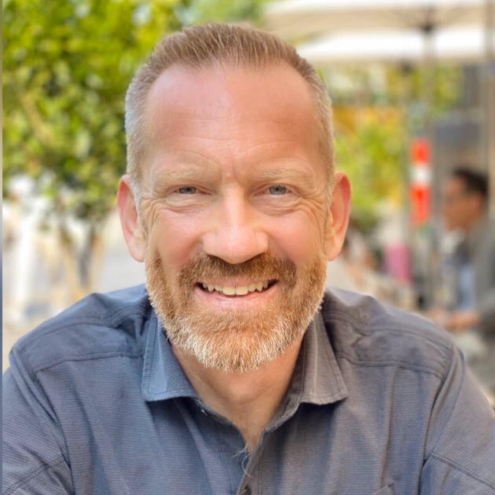 Lead Specialist Environment and Geosciences
World Bank Group
Wolfhart (Wolf) currently holds a position as Lead Specialist for Environment and Geosciences in the World Bank, focusing on coal transition and decarbonization, legacy pollution management, land remediation and repurposing, and spatial optimization in the context of former mining and industrial sites. His latest operational engagements are in the context of large scale coal mine closure and transition programs under the World Bank's "just transition" program, involving current studies and advisory work in Bosnia-Herzegovina, China, Greece, Poland, and Serbia. In previous roles Wolf operated out of Bangkok, covering the East Asia Pacific (EAP) region as coordinator of the environmental due diligence services; in Nairobi (Kenya) he was as Advisor on Fragility, Conflict and Violence (FVC), responsible for environmental compliance in the Bank's operations in its most difficult and complex Client countries. From 2006 to 2013 Wolf worked for the Europe and Central Asia Region as senior specialist for environment and geosciences, specializing in environmental management in large, complex and high-risk projects. In his life before the World Bank Wolf held senior positions in various engineering and geotechnical consulting firms, providing applied geosciences services in pollution management, mine waste management (especially tailings deposits), mine closure, and geo-hazard management. Wolf holds a master's degree in Geology and a PhD in Environmental Geosciences.
Session 3
Land Reclamation and Repurposing – A Key Pillar Supporting a Just Coal Transition
The World Bank brings decades of experience supporting coal asset closures through a global program that supports Energy Transition in Coal Regions. This program provides relevant knowledge, lessons learned, and technical assistance. The Bank uses a comprehensive "three-by-three framework" that reflects lessons from its past lending operations and broader global experience. This framework combines three logical phases of assistance: Pre-closure Planning, Closure, and Regional Transition, together with three thematic pillars: Institutional Governance, People and Communities, and Environmental Reclamation and Repurposing Land and Assets. It links multiple sectors and disciplines and helps develop transition strategies and projects tailored to the needs of mining communities. Supporting environmental remediation and repurposing lands and assets is important for initiating and sustaining regional transformation. The presentation will introduce: "Just Transition for All Approach" and its three pillars: governance and strategic planning, people and communities, and lands and assets; typical characteristics, challenges, and opportunities of post-mining lands; importance of governance and institutional capacity; support of spatial planning and smart land repurposing tools to economic regeneration on post-mining lands; role of post-mining lands for environmental and social sustainability, renewable energy generation, jobs creation and climate change mitigation.
---