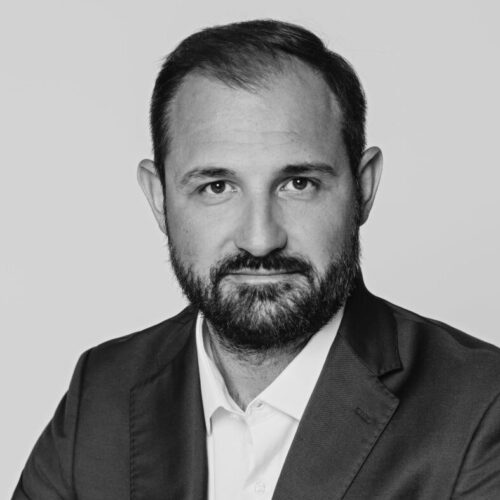 Head of UK Export Finance for the Western Balkans and Central and Eastern Europe
UK Export Finance
Duško Krsmanović, PhD, is an accomplished advisor with over 10 years of experience in international economic, political, and business advising. Before joining UKEF, Duško worked as public affairs and strategic advisor to various international companies across the Western Balkans, providing support and managing stakeholder relations in renewables, petrochemicals, retail, pharmaceuticals, logistics, e-commerce, FMCG, hospitality, and banking. Next to his core occupation, Duško also served as an independent, UK funded, expert advisor for international economic affairs to the Minister at the Ministry of Foreign Trade and Economic Relations (MOFTER) of Bosnia and Herzegovina. Earlier he worked for CMS Law as a regional Business Development & External Affairs Manager, the Embassy of the Kingdom of the Netherlands in Serbia and in Montenegro as a Senior Advisor for Economy and Trade, the World Bank, Universities of Bologna, Hamburg, and Rotterdam. Duško Krsmanović holds a doctorate in Economics of Regulation from the University of Bologna and a doctorate in Law and Economics from the Universities of Rotterdam and Hamburg. He also holds an LL.M. degree from the University of Hamburg and the University of Bologna, and a law degree from the University of Belgrade. Besides, he has been specializing in Public Policy at the University of Georgetown in Washington DC. He is an occasional guest lecturer at universities of Belgrade, Milano and Florence.
Session 6
UKEF in the Western Balkans - towards a more sustainable export financing and growth
Presentation of UKEF, it's ambition and footprint across the region. The presentation will explain our way of working, and tackle possibilities of third-country cooperation across the Balkans as a tool for unlocking UKEF support.
---