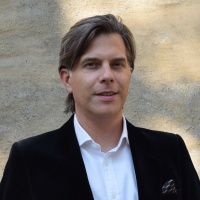 Europe and Policy Manager
The Extractive Industries Transparency Initiative (EITI)
Mark Burnett leads engagement with the Extractive Industries Transparency Initiative (EITI) implementing countries in Europe. His work includes support for systematic disclosure of data, commodity trading, anti-corruption, beneficial ownership, contract transparency, environmental reporting. He provides the EITI with policy advice on the governance of critical minerals and the energy transition. Mark has a professional background in diplomacy. Before joining the EITI International Secretariat, he led the Energy and Climate Diplomacy Team in the British Foreign & Commonwealth Office's Nordic Baltic Network. Mark has served as a Foreign Service Officer on assignment to U.S. embassies in Kazakhstan, Russia, the United Kingdom and Eritrea. Mark is a graduate of the Georgetown University School of Foreign Service. He is currently pursuing a Master of Sustainability degree at Harvard University where he recently earned a Graduate Certificate in Corporate Sustainability and Innovation. Mark holds a Graduate Gemologist qualification from the Gemological Institute of America (GIA) and has experience in the gemstone industry.
Session 3
Strengthening governance for the sustainable development of minerals critical to the energy transition
The global transition to a low-carbon economy is driving the advancement of technologies that rely heavily on minerals such as cobalt, copper, lithium, nickel and rare earths. For countries with reserves of critical minerals including in the Western Balkan region, increased global demand could present a range of challenges. These include revenue volatility, corruption, social and environmental impacts, and the role of state-owned enterprises. Failure to tackle these challenges could result in a missed opportunity to encourage sustainable development of the mining sector to deliver the energy transition. This presentation will explain how transparency and multi-stakeholder dialogue can be used to shed light on governance challenges, help to identify solutions, and provide a platform for collective action in the critical minerals sector. It will describe how countries can address governance risks through implementation of the EITI Standard and use of the data disclosed through EITI reporting. The presentation will highlight the experience of Albania, which has used the EITI process to improve transparency and expand public access to information about its mining, petroleum and hydropower industries.
---