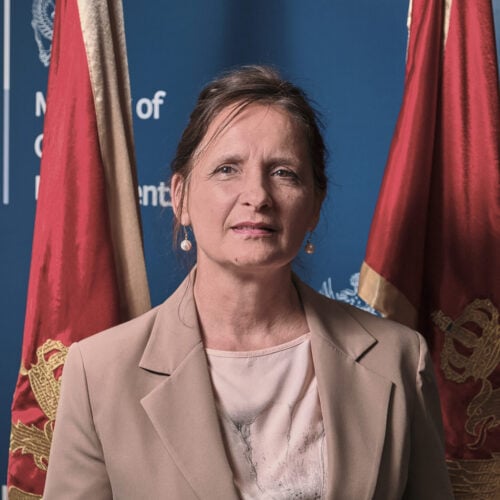 Vera Keljanovic
Director of the Directorate for Mining, Geology and Hydrocarbons
Ministry of Capital Investments of Montenegro
Vera Keljanovic has a degree in metallurgy and a master's degree in environmental management. She also has the title of coordinator for safety at work.
Vera manages the Directorate for Concessions in the Field of Mineral Resources and the Directorate for Mining, Geological Research and Hydrocarbons. Prior to her engagement at MKI, Vera was the responsible Occupational Safety Engineer from 2015 to 2020 from the Head Office of DSD CRBC, a Chinese company that is the main contractor for the construction of the highway project in Montenegro. Prior to working in the construction industry, she worked at KAP-Kombinat aluminijuma Podgorica, metallurgical industry, for more than 9 years, on the implementation of quality systems, and environmental protection systems, in accordance with international standards, and within the Quality Center.
Married, mother of two children lives in Podgorica.